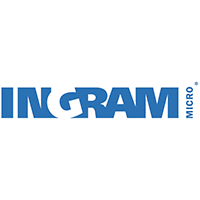 Description du poste
      Solutions Architect
Ingram Micro is the global leader in technology and supply chain services with an extensive array of resources to drive market and customer growth, while bringing unique insights that enable businesses to realize the promise of technology.
No other company delivers as broad and deep a spectrum of technology and supply chain services to businesses around the world. To achieve this, we know that we need great people with a mindset that supports and delivers on the complete customer delivery model within technical team. To compliment this dynamic team, we are currently looking for a Solutions Architectin our Belgrade, Serbia Office. 
The Solutions Architect role is an end-user facing technical business resource charged with supporting the Sales Executives selling into end-user target customers. 

An ideal candidate will have Technical, Financial and Business acumen. 

 
Position Summary:
Promotes and sells a portfolio of technical products and/or services and solutions directly to current and new end customers through Ingram Micro partner network. Builds and maintains effective long-term relationships for an assigned group of customer accounts that may include major strategic customers within a geographic or industry focus. Identifies, develops and closes new sales opportunities.

Creates demand for the organization's products and services by raising their profile with customers.

Achieves revenue targets by increasing revenue spend per account; may conduct regular status and strategy meetings with the customer's senior management to understand their needs and link them to the organization's product/service strategies.
What you bring to the role: Recognized both within and outside the organization as thought leader in area of expertise.
Recommends operational strategies and plans with direct impact on results. Influences business decisions made by leadership.

Problems are often complex.

Develops solutions which are highly innovative and ingenious by taking a broad and strategic perspective that anticipates internal and/or external business challenges.

This is the highest level of technical strategist comparable to senior level management. Individuals that qualify have decades of specialty technology experience.

Provides a future vision of technology and are on the leading edge of research and development for the corporation. Works in a high level of autonomy in a complex environment.

Exercises wide latitude in determining objectives and critical assignments. May strategically lead largest multidisciplinary projects/initiatives.

Maintains affiliations and relationships with academic and industry technical experts. Often are pioneers in the technology associated with company products.

Highest level of technical expertise.
Education:
 
Typically requires advanced technical and business knowledge in multiple disciplines/technologies/processes.
Minimum 10 years of related technical experience if possessing a four-year college degree; or minimum of 10 years related technical experience if possessing an Advanced degree.
Expert level certificationsare an advantage.