Senior Presales Specialist Networking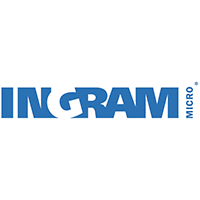 Description du poste
Ingram Micro is the global leader in technology and supply chain services with an extensive array of resources to drive market and customer growth, while bringing unique insights that enable businesses to realize the promise of technology. Ingram Micro touches 80% of the technology you use every day with our focus on Technology Solutions, Cloud, and Commerce and Lifecycle Solutions. With $50 billion in revenue, we have become the world's largest technology distributor with operations in 56 countries and more than 35,000 associates. We continue to strategically expand our global reach with 32 acquisitions since 2012.
Do you want to grow and face new professional challenges? Ingram Micro is looking for an enthusiastic Senior Pre-sales Specialist Networking (Aruba and Extreme Networks).
Responsibilities
Managing a portfolio of accounts to achieve long-term success.
Act as the point of contact.
Generate new business.
Resolve conflicts and provide solutions to customers in a timely manner.
Supervise account representatives to ensure sales increase.
Report on the status of accounts and transactions.
Set and track sales account targets, aligned with Ingram Micro objectives.
Monitor sales metrics (e.g., quarterly sales results and annual forecasts).
Suggest actions to improve sales performance and identify opportunities for growth.
What do you bring to the role?
Bachelor's degree or equivalent combination of education and experience.
3 years of functional experience.
Experience with Aruba and Extreme Networks.
Very good knowledge of English, Dutch and French.
Excellent communication and negotiation skills.
Business acumen with a problem-solving attitude.
Previous Experience of CRM would be useful.
Application of a "Can Do Attitude" and ability to be a self-starter.
What is in it for you?
The opportunity to work for a well branded and profitable international company.
You will be joining a dynamic team where you can creatively collaborate with open-minded and energetic colleagues.
The opportunity for professional development and to pro-actively expand your network. You can make quick progress through our sales training and technical courses that are offered to you.
You work within an innovative market and uses the newest services.
You work for one of 'Fortune's Most Admired Companies in the World' within a wide range of the international network.
You can benefit from (international) career opportunities.
You will earn a market-based salary with a very attractive package of fringe benefits (ADV days, meal vouchers, group insurance, hospitalization insurance, …).