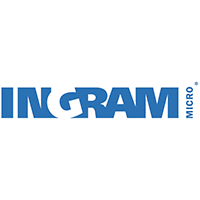 Description du poste
At Ingram Micro Cloud, we view Cloud not just as a single technology, but as a foundational platform to run and drive a whole new way of doing business. We help our customers and partners transform their business, so they are fastest to market and are rapidly successful in the distribution, sale and management of Cloud Services.
The Position
The Sales Specialist Cloud is responsible of the Modern Workplace as it relates to Microsoft Cloud Solutions specifically Microsoft Dynamics 365 in the Cloud. The position acts as a Single Point of Contact for a portfolio of partners, and closely collaborates with internal colleagues in Account Management, Purchasing, Finance and Marketing.
Your Responsibilities
Deeply research into partner's SaaS business to ascertain their level of expertise and then help them transform using a specific approach that emphasizes cross-selling, marketing programs, training and promotions that reward the partner for growth.
Selling into multi-tiered regional/national organizations.
Building long-lasting and deep executive relationships.
Identify customer business challenges and bring them to agreement on the business value of the Modern Workplace
Own and be responsible for coordinating strategy and execution amongst peers in the field, as well as leveraging Subject Matter Experts and Inside Sales, resources to maximize the growth of your territory.
Organizing/presenting business planning sessions with strategic partners, identifying lead sources/targets for recruitment, aiding reseller partners in defining needs to properly execute their go to market plans.
Your Profile:
You have a first commercial experience
You have minimum a bachelor's degree
You are a true team player with strong communication skills
Target minded, drive for success and being curious are key words that fit your personality
You have the knowledge of forecasting concepts.
Demonstrates influence in driving ideas and initiatives with partners, proven ability to multi-task, respond to rapid change, manage projects, manage detail, manage relationships and resources, and set realistic and achievable goals/objectives and timelines.
Working in a matrixed environment, fostering communication across organizational functions, while promoting independent activities and parallel efforts.
Target minded, drive for success and being curious are key words that fit your personality
You are fluent in Dutch, English and French