HR Director Benelux - TS&Cloud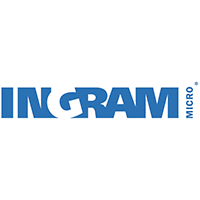 Description du poste
"HR is organised globally with centers of excellence including compensation and benefits, global learning, HR information systems and communications. The entire global HR organization has a strong focus on a 'One plan, One company One team' strategy and is working hard to make Ingram Micro a talent factory. Building on this strategy a "can do / getting things done" mentality will get high attention. HR is evolving into a true business partner who co-steers the business together with finance and the CCE. HR is the change champion who pro-actively drives change, pro-actively looks for talents and supports the business leaders in growing talent. Additionally, HR is the eyes and ears of the company."


We are looking for an HR Director for the Benelux. The main offices are in Utrecht, Tilburg and Diegem. We are looking for a seasoned, and business oriented

HR DIRECTOR


Someone who knows the IT technology and distribution markets. Based in the Utrecht office, the HR Director will oversee all Ingram Micro sites in the region. The candidate for this position will carry the HR end responsibility for the BNL market that involves a total of approx. 400 FTE's. The HR Director will work closely together with the Country Chief Executive and the country and business management teams in the geography. This position will report Vice President Group HR who is overseeing the EMEA and APAC regions. The jobholder will be a member of the EMEA HR leadership team.


With respect to the Benelux market, strong growth is expected through all businesses and there will be great challenge and opportunity in the years to come. The main near-term goal is creating one HR team which speaks with one voice and which closely collaborates efficiently in all areas like TA, L&D and payroll. Our recent deployments of Workday and Jobvite will enhance these opportunities.


The Candidate
The candidate should have gained experience working in an ever-changing and dynamic global multi matrix working environment, with clear focus on the local Dutch and Belgium day-to-day operations balanced with global corporate strategies, values and goals.
The person we are looking for should recognize the following key elements in his or her personal interest and HR track record:
Long term business thinker, and relationship builder
Trusted advisor on several levels, able to translate and implement 'global to local'
HR expert, knowledgeable on all HR elements and aspects
Self driven capability builder, strong personality
Change champion that feels comfortable to 'stand out of the crowd'
Innovator
Data driven decision maker
Someone who has the ability to prioritize and balance through competing priorities
Having strong networks in the market to help become a talent factory
Qualifications
University degree in HR, Legal or similar, gained through experience, with a preference for a graduate degree
Strong communication skills, on all levels in both written and spoken English
Experience with large HR projects and implementing new HR systems & strategies,(Performance Management Systems)
HR management experience on senior B2B level, knowledge of local HR standards, procedures and legal related topics.
Geographical, (multi-cultural), experience in Benelux acting in a global fast-paced ever changing multi matrix work environment
Experience in working with Workers' Councils / Unions.
Familiar with the Lominger/Korn Ferry talent attraction methodology.
Change management in harmonizing constructive environment; strong team builder with helicopter view while also paying attention to the shop floor level issues'; clear visibility and spokesman on all levels of the entire cluster set up.
M&A HR related experience, integrating new acquired division(s) into local set up, securing the mutual interest and support of the overall direction of entire country set up, (including new acquired divisions).
Experience with working with works councils in changing times.
Ingram Micro offers an incredibly challenging and dynamic international work environment. For you to become part of a regional team of incredibly passionate and professional HR Directors. To join a complex matrix organization and key change projects at all (country, regional and global) levels for you to participate in. An opportunity to make huge impact on business results, working as an equal level business partner with our business leaders.


---
Hjalmar Wewerinke-van Marle
Sr. Manager Talent Acquisition EMEA & APAC


https://nl.ingrammicro.eu/getattachment/bb616aba-ecff-4820-8202-0bf68f7cb795/Name-03.aspx" width="151" height="201" />
"Translating global HR strategies and goals into local HR plans and standards are essential to "make things work" on the local end. This role requires someone who feels comfortable in taking an independent standpoint and position and can communicate about it with the various stakeholders."


"The role has significant responsibility, with a clear focus on what drives the business in a fast paced and demanding environment in which goals are expected to be met. He or she will proactively drive change and is able to spark enthusiasm in others, possess excellent interaction skills, a confident presentation style, and the ability to build relationships with stakeholders at all levels. We are looking for a person with a "can do mentality" who finds opportunities to make things work."


"We are looking for a true leader who will be able to 'stand out from the crowd' to significantly strengthen the HR teams and become one truly professional HR team supporting the various businesses in the Benelux organisation. This could mean an unpopular standpoint or decision in order to be able to achieve this. He or she will set up one team within Benelux that will initiate actions which will lead to reaching defined targets together."



Ingram Micro helps businesses fully realize the promise of technology.TM No other company delivers the full spectrum of global technology and supply chain services to businesses around the world. Ingram Micro's global infrastructure and deep expertise in technology solutions, supply chain, cloud and mobility enable its business partners to operate efficiently and successfully in the markets they serve. Combined with distinct market insights and the trust and dependability generated from decades of strong partner relationships, Ingram Micro stands apart as the global technology services provider for the future.