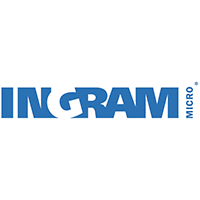 Description du poste
Job Description - Marketeer
About Us
Ingram Micro touches 80% of the technology you use every day with our focus on Technology Solutions, Cloud, and Commerce and Lifecycle Solutions. With $46 billion in revenue, we have become the world's largest technology distributor with operations in 56 countries and more than 35,000 associates. We continue to strategically expand our global reach with 32 acquisitions since 2012.
We are highly committed to expanding our Technology Solutions business across Europe and the Middle-East. To achieve our ambitious goals, we need talented people to join our go-to-market Sales(Presales, Sales and Business Development) and Marketing teams. Our Technology Solutions business is focused on resellers in the Business-to-Business space (B2B).             
In this job of Marketeer, you will be responsible for large, diverse, complex territories and/or products, advising customers on technical issues and guiding them to a successful, satisfying solution.
The location for this full-time job is in Diegem. You will report directly into Diane Sestig, our Directeur Marketing.
What will you do?
Responsible for creating and delivering marketing tactics and advertising campaigns.

Responsible for the development, implementation, and analysis of interactive advertisement.

Manages the marketing and implementation of programs and analyzes their effectiveness. May be responsible for processing and/or scheduling web-based advertising.

Develops models for vertical markets, campaigns and ad models and conducts research studies. Responsible for implementing and driving channel programs.

Responsible for planning and market research activities designed to increase sales growth and expand market share.

Develops and implements strategic marketing policies and objectives. Evaluates and adjusts strategies to respond to changing and/or competitive markets. Identifies and maintains relationships with product partners, third party vendors, etc.

Responsible for strategic customer acquisition programs. Develops and implements direct mail programs; develops, conducts, and customer profiling practices and directs list management and analysis.

Develops marketing strategies for new and existing products and services.

Research trends and technologies to meet customer needs.

Works with sales to ensure that sales reps have necessary collateral and advertising materials.
Which Talent do you bring?
Work is based on standard internal procedures.

Works in direction of senior personnel in the functional area.

Normally receives detailed instructions on all work.

High School Diploma or equivalent.

1 year

general experience.

2 year

functional experience strongly desired.
E

xperience

in

Online Marketing

,

Sociale

Media

and you want to work

in a fast-paced and commercially driven organization.

Motivation, flexibility, responsibility and results

driven.

.
What's in it for you?

You will get a great opportunity to be part of the ambitious plans we have for growing one of the most important parts of our organization. We will support you in your
professional and personal development
, by providing you with access to
LinkedIn Learning
and many high
-quality training courses
to increase your technical knowledge and expertise.
We are a
large organization
with many national and
international career opportunities
, meaning we can provide you with great career opportunities for years to come, with
you in the driver seat
.